Graduation
Grad Ceremonies June 24 & 25
We will be posting the Grad Ceremony speeches, messages, and performances here as well as the live-stream link. We hope to have most things posted sometime on Wednesday, June 23. The live-stream link will be posted shortly before the ceremonies begin and will be refreshed during breaks throughout the two days of ceremonies.
Here's a re-cap of the email that was sent to grads and parents on Friday, June 18:
Graduation Ceremonies will look very different from traditional ceremonies again this year. We won't be together all at once to listen to the congratulatory speeches or to see a whole grad class toss their caps together. In order to help this occasion remain a meaningful one in the lives of our graduating students, we have included some elements of the traditional graduation ceremony, but in a different format. We have pre-recorded some speeches, messages, and performances and will have those available on our website for Grads and their friends and family to view when they choose. We are also having dozens of individual mini-ceremonies so grads still have the opportunity to cross the stage. We hope that, through all this, they can feel everyone's pride for them in reaching this academic milestone.
To view the elements of the Ceremony, navigate to FortHigh.ca - Student Life - Grad or follow this link: https://www.forthigh.ca/students/grad . Here, we will have links to all of the speeches and performances as well as the live stream.
On the day of Graduation:
Have the Graduate wearing their Cap and Gown when they arrive.
Arrive no more than 5 minutes before your scheduled time.
Drive your vehicle(s) into the bus loop the opposite way you would normally enter it.
You will be directed to exit your vehicle(s) when the previous group has cleared the area.
A staff member will confirm your guest list. If you were unable to submit your list of attendees to https://forms.gle/XAThRfRQ1W5uwzVK7 , or if there are changes, there will be a paper copy available to fill out.
The Grad and Guests will enter the school through the Gym doors and will be directed from there. 

Guests will end up in front of the stage.
The grad will go behind the draping to enter the stairs to the stage. They will pause at the top of the stairs, pick up their diploma, and wait for their name to be called, then proceed to the center of the stage. Pro tip: stand on the X, facing the audience. After the grad's future plans have been read, the grad will change their own tassel from one side of the cap to the other, pause for pictures, and then exit the stage using the stairs at the front. There will be staff members directing you along the way, so don't get flustered if you don't remember all of these steps.
At some point before leaving the gym, the grad will be given a rose. This rose can be then presented by the grad to someone who has helped them through their educational journey.
There will be some photo ops in the Gym as well as outside the school. There are also many picturesque places for photos around town (see https://www.forthigh.ca/download/351032 ).
As grads leave the school doors, they may toss their cap.

For those who will not be able to attend, the ceremony will be live-streamed. Far-away guests can watch it by following the link on the Graduation page of our website.
Souvenir signs are displayed on the lawn outside the school. Each grad is welcome to take their sign home.
Some reminders:
Masks must be worn by all participants at all times during the ceremony including the grad when they walk across the stage to receive their diploma regardless of whether persons are physically distanced.  The only time masks can be removed are under the following conditions:
 After receiving their diploma: 
Graduating students may briefly remove their mask to have their individual photo taken or a photo taken with household members. The grad and household members must put their masks back on as soon as they have completed their photos.
 
Masks may be briefly removed for a picture with the principal, teacher or non-household members of the group providing a minimum 2m physical distancing is maintained between persons. Everyone must put their masks back on as soon as they have completed their photos.
Grad Memories Book
We are busy putting together a Grad Memories Book for our graduating students this year. Since we will be including photos from our Graduation Ceremonies in late June, the book will not be ready until Fall 2021. If you would like to purchase a copy of the Grad Memories Book, it will be available to pre-order for $15 on the PowerSchool Parent Portal June 14 - August 15, 2021.
Final Grad List
Congratulations to those students who have completed or will complete the requirements for High School Graduation by the end of June 2021! Those who are on the Final Grad List may participate in our Graduation Ceremonies. 
If you have any questions about this list, please contact Mr. Christenson.
Grad Portraits
If you were unable to get a photo taken or need a retake, you can still do so by booking a time slot at their studio in Sherwood Park. Go to http://www.iconexp.com/ to book your spot now.
Grad Clothing
Grad Jewelry
Class rings and jewelry are one way to commemorate your final year of high school. Grads can order online from Jostens.com (or by calling the Jostens office at 780-569-1205). 
https://www.jostens.com/apps/store/customer/1114543/Fort-Saskatchewan-High-School/
If you wish to pay by cheque, money order or 
E-Transfer please contact my office at 780-569-1205.
Zero interest payment plans available.
Come to the school library to get your finger sized if needed or to pick up a Josten's catalogue.
Watch a promotional video here.
Grad Fee
A grad fee is added to each grad's account to cover a variety of expenses associated with graduation including but not limited to:
Gown and stole rental
Keepsake cap and 2021 tassel 
Commencement cover and insert
Printing of programs
Decorations and facility set up (partial)
Photographer at grad
Graduation Requirements, Scholarships, etc.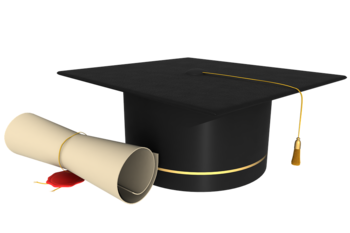 For information about:
please visit our Supporting Student Success tab at FortHigh.ca.
Alcohol/Substance Use
Elk Island Public Schools has a zero tolerance for alcohol or mood-altering substances at any Elk Island event. Fort Saskatchewan High School Graduation falls under this policy. If anyone is found to be intoxicated or suspected of being intoxicated they will be asked to leave the graduation event and not allowed back into the venue and appropriate school consequence will be assessed. If this happens there will not be any refund of fees paid for the event.