Graduation
Baby Pictures and Future Plans
We don't yet know what format your graduation ceremony will have, but we are making plans to make it a special day for you! All grade 12 students who are currently on the Grad list have been sent an email with a link to a form. Please fill out this form so we can incorporate these elements into your grad. You must fill it out using your EIPS email and can only fill it out once. Please have it submitted by March 31, 2021. 
Graduation Ceremonies - May 20 & 21, 2021
Graduation Ceremonies will be held on Thursday, May 20 and Friday, May 21, 2021 at Fort Saskatchewan High School. We aren't sure exactly what they will look like yet due to restrictions, but the Grad Committee is working hard to make this a special time for our graduates and their friends and families.
As this is a celebration of academic achievement, only grade 12 students who are on track and enrolled in all classes necessary to graduate will be able to take part in the ceremony and walk the stage.
Grad Portraits
If you were unable to get a photo taken or need a retake, you can still do so by booking a time slot at their studio in Sherwood Park. Go to http://www.iconexp.com/ to book your spot now.
Grad Clothing
Grad Jewelry
Class rings and jewelry are one way to commemorate your final year of high school. Grads can order online from Jostens.com (or by calling the Jostens office at 780-569-1205). 
https://www.jostens.com/apps/store/customer/1114543/Fort-Saskatchewan-High-School/
If you wish to pay by cheque, money order or 
E-Transfer please contact my office at 780-569-1205.
Zero interest payment plans available.
Come to the school library to get your finger sized if needed or to pick up a Josten's catalogue.
Watch a promotional video here.
Grad Fee
A grad fee is added to each grad's account to cover a variety of expenses associated with graduation including but not limited to:
Gown and stole rental
Keepsake cap and 2021 tassel 
Commencement cover and insert
Printing of programs
Decorations and facility set up (partial)
Photographer at grad
Graduation Requirements, Scholarships, etc.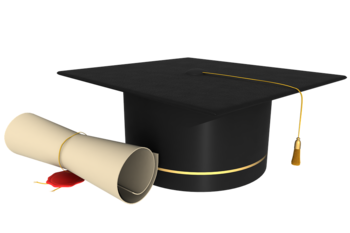 For information about:
please visit our Supporting Student Success tab at FortHigh.ca.
Alcohol/Substance Use
Elk Island Public Schools has a zero tolerance for alcohol or mood-altering substances at any Elk Island event. Fort Saskatchewan High School Graduation falls under this policy. If anyone is found to be intoxicated or suspected of being intoxicated they will be asked to leave the graduation event and not allowed back into the venue and appropriate school consequence will be assessed. If this happens there will not be any refund of fees paid for the event.