Graduation
Grad Portraits
Online booking is now open!
A photographer from Icon Experience Photography will come to the school to take individual portraits. Every grade twelve student must have their picture taken during this time for the composite picture, the local newspaper, and the yearbook.  
If you plan on ordering portraits, appointments can be booked online beginning mid-December at www.iconexp.com. The photographer will be here during exam week (January 22-29). A $30 deposit is due at the time of the session and will be applied to your order. Be sure to visit Iconexp.com/graduation for tips on what to expect and how to prepare for the session.
If you do not wish to purchase portraits and just need a picture for our wall composite and yearbook, pop in sometime between January 23-29 (no appointment required) and get a quick photo taken (at no cost to you). You are under no obligation to order any further photographs from this photographer.
If needed, re-takes will be March 3 & 4.
It is very important that ALL grads have their picture taken.
Save the Date!
Attention all grade 12 students! The Graduation Ceremony will be held on the evening of Saturday, May 30, 2020 at Millennium Place in Sherwood Park.
As this is a celebration of academic achievement, only grade 12 students who are on track and enrolled in all classes necessary to graduate will be able to take part in the ceremony and walk the stage.
Tickets to this event will be on sale in late April or early May.
Did you miss the Grad Parent/Student Meeting? Take a look at the information shared.
Graduation Requirements, Scholarships, etc.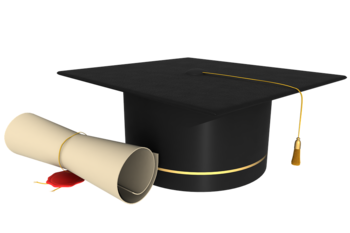 For information about:
please visit our Supporting Student Success tab at FortHigh.ca.
Alcohol/Substance Use
Elk Island Public Schools has a zero tolerance for alcohol or mood-altering substances at any Elk Island event. Fort Saskatchewan High School Graduation falls under this policy. If anyone is found to be intoxicated or suspected of being intoxicated they will be asked to leave the graduation event and not allowed back into the venue and appropriate school consequence will be assessed. If this happens there will not be any refund of fees paid for the event.
Grad Clothing
The Grad Store has closed for now. If there is enough interest, we will be reopening it in the spring for a few weeks.
Grad Jewelry
Class rings are one way to commemorate your final year of high school. A representative from Jostens visited in the fall. Ring options are available online at Jostens.com. 
Cinderella's Closet
Cinderella's Closet believes all students deserve the full positive experience of attending a graduation, no matter what circumstances they find themselves in. By providing Grade 9 (short dresses) and Grade 12 (all Grad attire) graduates with a dress of their choice, Cinderella's Closet helps ensure they can enjoy this special day.
They will be taking appointments in February for March fittings. Cinderella's Closet can be contacted via cinderellasclosetyeg@gmail.com or through their website.
Commencement Gowns

Fort High arranges for eligible grade twelves to wear a rented gown and stole as well as a purchased cap and tassel during the Convocation Ceremony. Grads will be called down to the office and measured for their gowns in semester two. Grads who will not be here in second semester, please go to the office to be measured before this. It is your responsibility to get measured.
The Commencement Gowns, stoles, and caps will be at the Grad venue for Grads to pick up shortly before the Commencement Ceremony. Grads will be given instructions about where to enter, pick up gowns etc. during the rehearsal lunch held the week leading up to Grad.
Grads have purchased the cap and tassel and may take them home after the ceremony. Following the ceremony (and after the Grad has had a chance to pose for some pictures!) the rented gown and stole must be returned to the location it was picked up at.