Graduation
FHS Grad Meeting - December 14, 2021
Please click on link below for a Power Point on the December 14th Grad Meeting.
Graduation Portrait Information
 GRADUATION PORTRAIT INFORMATION
To all Graduates
Grad portraits have been scheduled January 19-28, 2022 and it is time for you to reserve your appointment. The booking will happen online so please make sure to reserve your spot as soon as possible.
Instructions:
Go to www.iconexp.com and click the "Book Now" button
First Select an event Fort Sask High Grad Portraits (TAKEN @ SCHOOL)
o Select your Service § Grad Portraits – A $30 Deposit is due at your portraits
o Select your appointment from the available times and dates and complete all required information
PLEASE NOTE THAT DUE TO COVID-19 RESTRICTIONS, AT THIS TIME PETS AND FRIENDSHIP PHOTOS ARE NOT PERMITTED.  WE APOLOGIZE FOR THE UNFORTUNATE RESTRICTIONS.
At www.iconexp.com you can click the Grad Portraits button for information on our portrait program as well as the How to order Grad portraits for detailed instructions on how to order
You will receive a confirmation shortly after booking your appointment as well as reminder the day prior to your appointment.  Please contact Icon if you have any questions.
Congratulations in advance for your accomplishment.  Thank you for allowing Icon to be a part of this year.
The Icon EXPERIENCE by Lifetouch
780-449-3558
Grad Portrait Retakes
Grad Portrait Retakes are scheduled for March 21 - March 23, 2021.
Graduation Requirements, Scholarships, etc.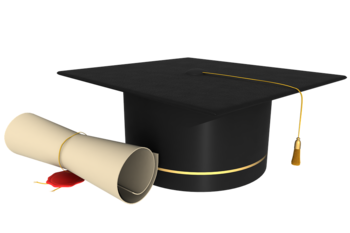 For information about:
please visit our Supporting Student Success tab at FortHigh.ca.
Grad Jewelry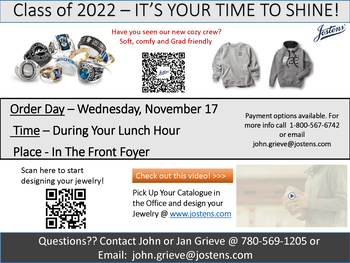 Class rings and jewelry are one way to commemorate your final year of high school. There will be a representative from Jostens at the school during lunch hour on November 17. Grads can also order online from Jostens.com (or by calling the Jostens office at 780-569-1205). 
https://www.jostens.com/apps/store/customer/1114543/Fort-Saskatchewan-High-School/
If you wish to pay by cheque, money order or 
E-Transfer please contact their office at 780-569-1205.
Zero interest payment plans available.
Grad Clothing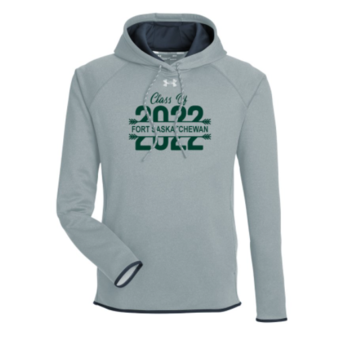 Grad Fee
A grad fee is added to each grad's account to cover a variety of expenses associated with graduation including but not limited to:
Gown and stole rental
Keepsake cap and 2022 tassel 
Commencement cover and insert
Printing of programs
Decorations and facility set up (partial)
Photographer at grad
Alcohol/Substance Use
Elk Island Public Schools has a zero tolerance for alcohol or mood-altering substances at any Elk Island event. Fort Saskatchewan High School Graduation falls under this policy. If anyone is found to be intoxicated or suspected of being intoxicated they will be asked to leave the graduation event and not allowed back into the venue and appropriate school consequence will be assessed. If this happens there will not be any refund of fees paid for the event.