Graduation
Grad Clothing
We hope to offer Grad hoodies for those graduating this year. Check back soon for updated information!
Grad Jewelry
Class rings are one way to commemorate your final year of high school. A representative from Jostens has visited the school. Any further purchases will need to be made through the website at Jostens.com. 
Grad Portraits
A photographer from Icon Experience Photography typically comes to the school to take individual portraits in January. You can also get your portrait done in their Sherwood Park studio. Go to www.iconexp.com. A $30 deposit is due at the time of the session and will be applied to your order. Be sure to visit Iconexp.com/graduation for tips on what to expect and how to prepare for the session.
Graduation Requirements, Scholarships, etc.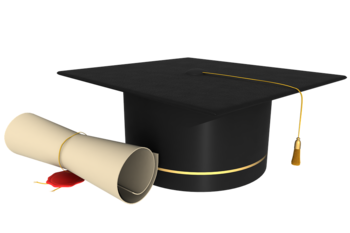 For information about:
please visit our Supporting Student Success tab at FortHigh.ca.
Alcohol/Substance Use
Elk Island Public Schools has a zero tolerance for alcohol or mood-altering substances at any Elk Island event. Fort Saskatchewan High School Graduation falls under this policy. If anyone is found to be intoxicated or suspected of being intoxicated they will be asked to leave the graduation event and not allowed back into the venue and appropriate school consequence will be assessed. If this happens there will not be any refund of fees paid for the event.