Graduation
Photos of Grad 2019
The photos from Grad are ready! To view the photos of grads crossing the stage, please contact Mrs. Williams for the link. This link will also be sent out through Synrevoice.  These photos will only be available for download until July 31, 2019.
Graduation Requirements, Scholarships, etc.
For information about:
Graduation Requirements,
Scholarships/Bursaries/Awards, and
Diploma Exams & Diploma Prep Courses,
please visit our Supporting Student Success tab at FortHigh.ca.
Alcohol/Substance Use
Elk Island Public Schools has a zero tolerance for alcohol or mood-altering substances at any Elk Island event. Fort Saskatchewan High School Graduation falls under this policy. If anyone is found to be intoxicated or suspected of being intoxicated they will be asked to leave the graduation event and not allowed back into the venue and appropriate school consequence will be assessed. If this happens there will not be any refund of fees paid for the event.
Congratulations Class of 2019!
Grad Wear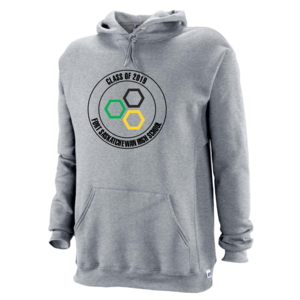 Grad Jewelry
Class rings and jewelry are one way to commemorate your final year of high school. If you would like to look at ring options, visit Jostens.com. 
Commencement Gowns

Fort High arranges for eligible grade twelves to wear a rented gown and stole as well as a purchased cap and tassel during the Convocation Ceremony. Grads will be called down to the office and measured for their gowns in semester two. Grads who will not be here in second semester, please go to the office to be measured before this. It is your responsibility to get measured.
The Commencement Gowns, stoles, and caps will be at the Grad venue for Grads to pick up shortly before the Commencement Ceremony. Grads will be given instructions about where to enter, pick up gowns etc. during the rehearsal lunch on May 21st, 2019.
Grads have purchased the cap and tassel and may take them home after the ceremony. Following the ceremony (and after the Grad has had a chance to pose for some pictures!) the rented gown and stole must be returned to the location it was picked up at.