Bus Status
5

On Time

12

On Time

14

On Time

68

On Time

204

On Time
On Time

Delayed

Cancelled
Sting Wear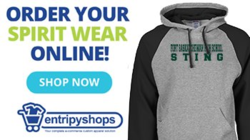 The official Fort Saskatchewan High School Spirit Wear shop is open! Take a look around and begin designing your Sting Wear!
Bus Status
5

On Time

12

On Time

14

On Time

68

On Time

204

On Time
On Time

Delayed

Cancelled
Guide to Reporting Student Achievement
Learn more about how we assess and report student achievement
PowerSchool
Use PowerSchool to view classes, marks, and fees. Usernames and passwords can be obtained from the school office.
Attendance
Please report your child's absence by calling us at (780)998-3751 or by choosing 'Attendance' in our Contact Form.
Bus Status
5

On Time

12

On Time

14

On Time

68

On Time

204

On Time
On Time

Delayed

Cancelled