Scholarships/Bursaries/Awards
Record of Accomplishments
Keep track of volunteer work or other accomplishments that may help you qualify for bursaries, scholarships and awards by using this form.
Funding your Education
Education dollars are readily available to those students who become qualified, inform themselves and continue to be thorough in their research and application process.
Definitions:
A scholarship is a monetary award given to a student for academic excellence in a specific area of study (such as biology or English) or for achievements in non-academic areas (such as athletics or community service)
A bursary is a monetary grant given to a student based on clearly demonstrated financial need and/or satisfactory academic achievement.
Student Aid -the Alberta and Canada governments provide student loans and grants to help you reach your post-secondary educational goals.  When you apply as a full-time student, you are considered for financial aid for both Alberta and Canada student loans and grants. Financial assistance is also available for students studying part-time.  Loans are determined based on your financial need, and you will repay them after you graduate or leave school.  Grants are also awarded based on financial need or to those who require special financial assistance. Grants do not have to be repaid. 
Steps to Finding Scholarships/Bursaries/Awards
Get Organized / Get Involved
Make a list of every activity you have been involved in including school, community and sports activities.   Know your grades by checking on PowerSchool.  Join as much as possible to qualify for more awards.
 
Post-secondary Choice
Have an idea of where and what you plan to do for post-secondary.  Visit the admissions websites and attend open houses.
 
Research
Network with teachers, peers, family and friends.  Go online.  Keep a checklist or journal of what you qualify to apply for.
 
Apply
Pay close attention to deadlines, essay requirements and qualification criteria.
Fort Saskatchewan High School Internal Scholarships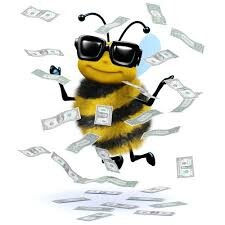 Community Scholarships

Scholarship Deadlines by Calendar Month
Scholarships / Bursaries / Awards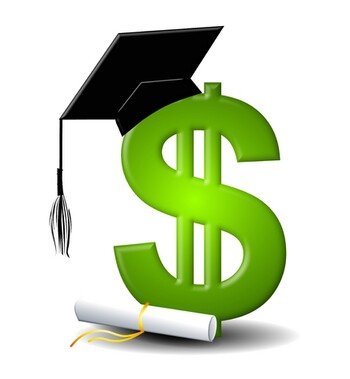 Scholarship Websites 
http://studentaid.alberta.ca/scholarships
Fort High School Awards
Fort Saskatchewan High School recognizes and honours outstanding achievement in both curricular and extra-curricular areas. Each year, through scholarships and awards, approximately $50,000 is given to Fort High students.
It is the student's responsibility to advise the school of any external marks (i.e. for courses taken somewhere other than at FSHS), which should be included in the honours calculation. These marks need to be submitted by September 30th of the school year following completion of the course.
 Elk Island Honour Certificates are given to students achieving an average of 80% or higher in specific courses. The student shall have met the requirements of an Alberta Education Diploma.
Blended marks will be used for all grade 12 Alberta Education diploma examination subjects.
 Subject Awards are presented to students in each subject.
 Athletic Awards are given for outstanding achievement in school team and individual sports.
Post-Secondary Institutions
Students are encouraged to check with the Student Awards/Financial Aid office of the Post-Secondary school of choice/interest.    www.studentaid.alberta.ca/scholarships/other/
Government
The government of Alberta encourages and rewards the excellence of Alberta students through heritage scholarships, apprenticeship and trades awards, Rutherford Scholarships, etc.
The www.studentaid.alberta.ca/scholarships/ website is a newly created website that provides current information including deadlines and eligibility. While the webpage is evolving, students are encouraged to visit the website regularly to be informed.
Post Secondary Institution Scholarships
Concordia
Concordia is a small, well respected university located on the banks of the North Saskatchewan river in the heart of Edmonton.  Our undergraduate and niche graduate programs offer students the opportunity to acquire the skills they will need to be successful both in their careers and their personal life.  Excellent professors, a vibrant growing campus with small classes and personal relationships are hallmarks of the Concordia experience.
We are seeking qualified candidates for our President's Leadership Scholarship competition.  This full tuition scholarship is designed for high school applicants who demonstrate academic excellence as well as leadership in their communities.   Do you have university bound students in your school who fit that description?  Since our first recipient in 2007 we have assisted and nurtured a diverse group of students in meeting their goals in education and community service living.
We invite you to share this scholarship competition information with your student body.  Interested students can get the information and application form from our website at financialaid.concordia.ab.ca/scholarships under high school students.  Applications with supporting documents must be submitted to Concordia's Financial Aid and Awards office by April 1st.  Successful recipient(s) are notified in early May.
King's University
King's has just launched a "Canada 150" scholarship in celebration of our nation's history.  150 students will receive a scholarship worth $5000.  This scholarship is based on academics, leadership and community service.  Each school is encouraged to nominate 2-3 students.  More information on this scholarship can be found on the King's website
In addition, our business school is offering large scholarships specifically for students studying business.  We have scholarships ranging from $2000 – 4000 per year and renewable for each year of their degree.  Criteria for these scholarships are based on academics and their interest in business (we are particularly looking for entrepreneurial-minded students but anyone can apply).  Deadline to apply for these scholarships is March 31st. More information can be found on our business school's website.
The King's University is a fully accredited and publically funded independent university in Edmonton, Alberta.  The Leder School of Business offers a Bachelor of Commerce program with specializations in Accounting, Small Business & Entrepreneurship, Non-Profit Management & Social Entrepreneurship and Environmental Management. We are also adding  "Sports Management" and "Computing Science Management" specializations in the fall of 2017.  
Remax Quest for Excellence 2021
RE/MAX of Western Canada Quest for Excellence 2021 Bursary Program
RE/MAX of Western Canada has renewed the Quest for Excellence bursary program. This year we are once again offering (16) $1,000 bursaries for a total of $16,000 to grade 12 students.
This program was established by RE/MAX of Western Canada to recognize the success and ongoing pursuits of Western Canadian students in regards to leadership and community contribution initiatives. Students can enter online at https://blog.remax.ca/quest-for-excellence/.
2021 Quest for Excellence program is open for submissions from September 13, 2021 until midnight March 14, 2022. Only online entries will be accepted.
Peter Elzinga Family Foundation Scholarship
The Peter Elzinga Family Foundation was established for the purpose of awarding Educational Scholarships which are intended to promote the advancement of education and to provide an incentive and means for anyone to continue learning.
On a yearly basis the Foundation awards one (1) to five (5) scholarships ranging in value from $600 to $2,000.
Scholarships are available to residents of Alberta who are currently students and to those residents who are returning to school to further their education.
Awards are granted on the basis of financial need, community involvement, and leadership skills with the intent to encourage the pursuit of further education.
The deadline for applying for scholarships is June 1, 2022.  Visit peterelzinga.com